We want to hear from you!
The Australian Cervical Cancer Foundation (ACCF) is the only cancer charity in Australia solely dedicated to providing education and support to reduce the impact of cervical cancer. Whether you want to find out how to fundraise for ACCF, access support resources, become a partner or simply have a general or media enquiry, we want to hear from you. 
Want to make a tax-deductible cancer donation in Australia?
For general enquiries, including any enquiries related to raffle tickets and direct debits, please call
Please address all correspondence by post to the following address:
PO Box 1008, Fortitude Valley QLD 4006
Our hours of operation are
9am – 5pm Mon – Thurs
Please visit, our Support for you or Financial support pages to access our support resources and programs for people affected by cervical cancer diagnosis and treatment. 
Cervical cancer support line
If you or someone you know has been diagnosed with cervical cancer and needs support, please contact us at the following numbers and email:
Cervical health information line
For information about general cervical health, please contact our partners at healthdirect at the numbers listed below:
For 24/7 health advice from a registered nurse, call 1800 022 222.
For advice and guidance from a maternal child health nurse, call the Pregnancy Birth & Baby helpline 1800 882 436.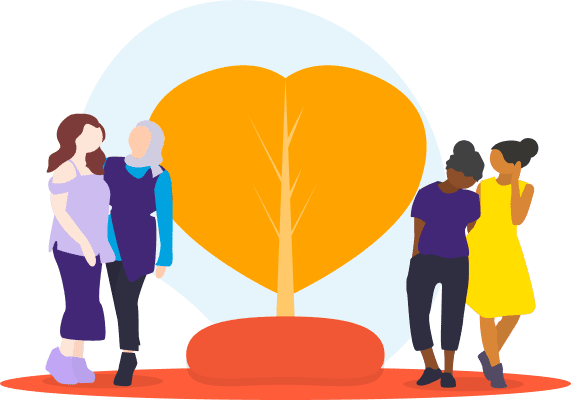 Whether you want to fundraise for ACCF, become a corporate partner, or do any pro bono or volunteer work, please visit our Get Involved page.
Connect with us on social media
Stay in the loop and connect with our community on our social media channels.